LHSAA Physical Form
Participation in Athletics Form
​​​​​​​CSAA Policy on Heat Illness Prevention

​​​​​We are happy to have all our students back on campus. Our coaches and volunteers have been working hard to prepare for the Fall sports programs. Fall sports will include:
Swimming, Cross Country, Girls Basketball and Football.
Girls Basketball Schedules are here:
4th Grade
5th Grade
7th Grade
8th Grade
​​​​​​​MBS Home Girls BB Games

"Parish Sports" will also take place in the fall, more information coming soon.

Parish Sports will start in September for students K-3.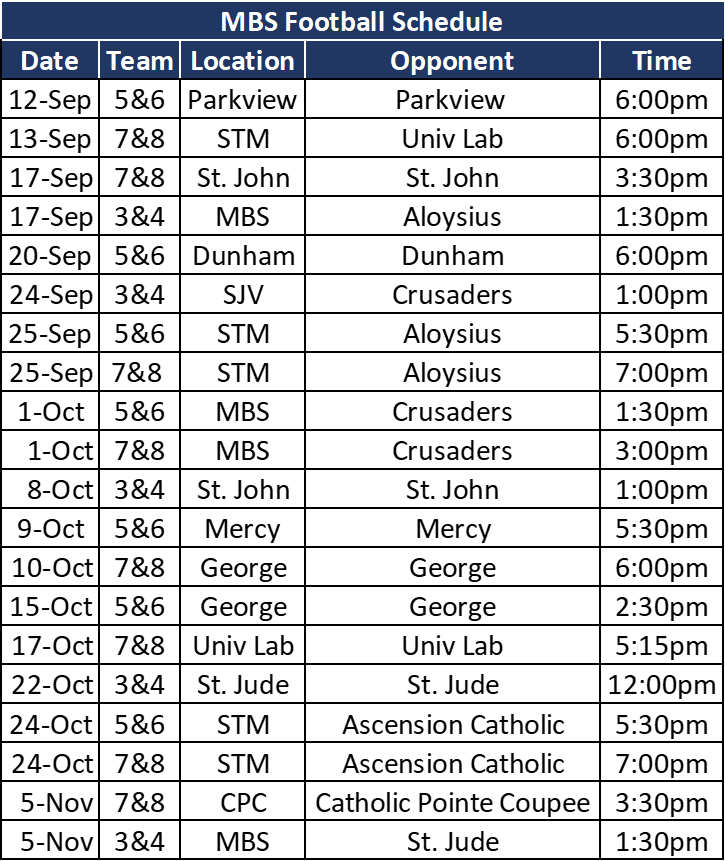 Athletics can be an important part of a young person's life. It teaches discipline and self-pride while helping one realize the importance of cooperation. Athletics are a
component of and interact with, the spiritual, social, and academic components of the overall school program. MBS recognizes that support from the administration, faculty,
staff, coaches, parents and fans is necessary in providing a positive Catholic athletic experience for the student-athletes.
Athletes, parents, and fans are a direct reflection of MBS and should adhere to the philosophy of the school by always acting in a dignified manner.
​​​​​​​
I look forward to meeting all of you!
Go Pelicans!
Tommy Krysan, Athletic Director
MBS Athletics
tkrysan@mbsbr.org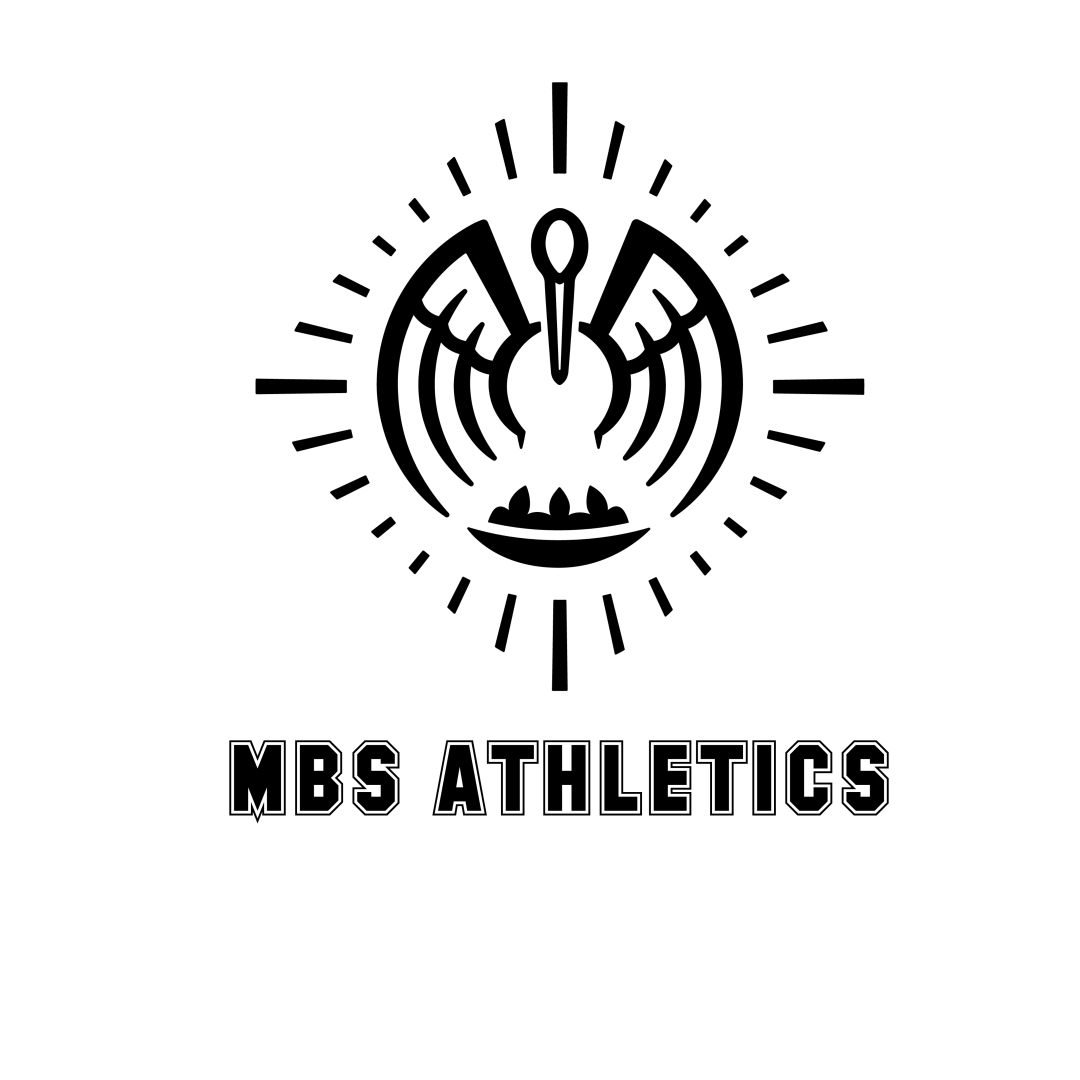 ​​​​​​​