Technology
Cyber Safety Series (15 minutes)
Check out CYBER.ORG and CISA's Cyber Safety Series that includes quick videos on how to stay safe online.

---
​​​​​​​Remind App (Will be ready mid to late August)
​​​​​​​For Parents (Rostered with Google Classroom)
We are excited to share that Most Blessed Sacrament School is rolling out Remind schoolwide! If you're not already familiar with Remind, it's a classroom communication tool that makes it easy to stay involved with your child's learning. Remind is free to use, and you'll be able to get and send messages on any device—even a simple text message from your phone!

As part of this rollout, official accounts will be created for all the educators, parents, and students at MBS. You will soon receive an email or text message from Remind. All you need to do is follow the steps in the message to finish setting up your account. Here is a video demo to see how Remind works. Also, we've already set the preferred language for you and your child so you can receive messages in your home language. As long as the teacher is receiving replies, you can also send messages back in your preferred language, and they'll automatically be translated into the teacher's preferred language. Learn more about how to send a translated message here.

​​​​​​​We encourage you to check out this parent guide to get tips on how to use Remind. We're excited to use Remind to make connecting with your family more engaging!
---

MBS School App
The MBS School app is now live and available at the App Store and on Google Play. This app is a one-stop-shop for our school community, with anytime, anywhere access to all the tools, content, and communications parents need to stay connected and engaged. School information available in one easy to access place includes Announcements, School Calendar, Student Grades and Homework, Family Accounting, Giving Options, and much more!

Once the app has been downloaded, please read "How to Log In", log in to your FACTS account, and setup your profile. It is important that users allow notifications for important notifications from the school.
---
ClassLink Single Sign-On for Education (replaces Password Passports)
Parents and students will find ClassLink very easy to use and students will only need to remember their Google login and password!

Signing in to ClassLink
https://launchpad.classlink.com/mbsbr
Sign in with Google
Student signs in using MBS email (firstlast@mbsbr.org) and password.
More information, including online videos for students, is located in the student's account through the "ClassLink Academy Students" app. The ClassLink Quick Guide is also a great reference for students logging in for the first time.

Tips for using ClassLink
The ClassLink Chrome extension needs to be installed on non-school devices. This extension works with ClassLink to automatically fill in the username and password for each textbook/URL. "ClassLink – making magic happen" appears – this is the extension working in the background. Please wait for the extension to complete (about 5 seconds) then the app will open.
The ClassLink extension does not work on iPhones.
If using a Windows pc at home, the Chrome browser is preferred.

Video - Installing the ClassLink extension at home

.
If using a Mac, please install the ClassLink extension in Safari/Firefox when prompted. Under Safari, Preferences, click the Extensions tab and check "ClassLink LaunchPad Extension". When prompted, click "Turn on" extension.
Do not type in a username or password for textbooks/URLs. If you are being prompted for a password or have any issues, please send an email to

Kristy Reine

.
Known Issues
N/A


​​​​​​​
Resolved Issues
IXL (licenses renewed 10/23/23)
​​​​​​​
Savvas Realize Instructions
MBS teachers have their Savvas Realize textbook(s) linked to their Google Classroom(s)/student accounts, and are available for students to view through ClassLink.
If a student receives the "Sorry.
.
.You don't have any programs in Realize", please email the teacher asking him/her to link their Savvas account to Google Classroom.
Afterwards, the student should follow the steps below to link their account.
From the ClassLink Textbook folder, click Savvas.

A box labeled "Google Classroom" will pop up - click "Link Accounts".

Choose an account to continue to Savvas Realize - click the student's name and MBS email address.

Savvas Realize wants to access your Google Account - scroll to the bottom and click "Allow".

Savvas Realize page - pick a profile icon then click "Let's Go".
The page will reload with the textbook on the right, ready to use.
The student can also access the textbook through his/her Google Classroom, under the Classwork tab.
---
FACTS Parent Alert Texts
Parent Alert text messages will come from number 31-706.
If you're not receiving text messages from MBS:
Check your FACTS account to make sure your cell number is listed correctly in the system, or email

Kristy Reine

. Please delete any duplicates listed, ex: if you only have a cell number, please do not list it under every number (home, cell, and work).
Check to make sure the number is not blocked on your phone.

Parents and staff should also register their number by texting START to 31706, which ensures they receive texts from MBS.
FACTS Parent Alert Emails (@myschoolcast.com) Going to Spam?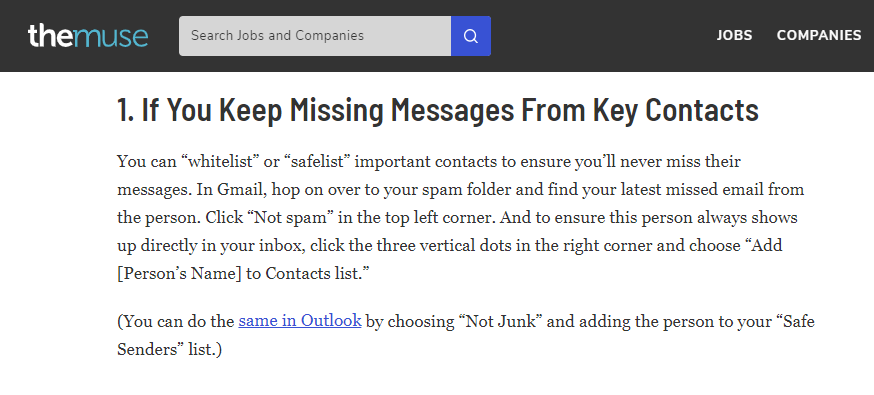 Facts about FACTS
This sheet covers information on how to navigate FACTS, see student's classes, update demographic information, etc.


---
Keeping Our Students Safe Online
BARK
Thanks to MBS for providing BARK free of charge to our families! BARK monitors MBS student Google accounts in Grades PK-8 and will alert Technology & Administration if a student receives/sends/saves content that deals with cyberbullying, sexual content, violence, suicide, etc. BARK sends weekly updates to parents that provides latest information on technology including new apps and trends. There is also a paid subscription that will monitor their MBS Google account plus texting, social media apps, etc. As a parent you can also receive these alerts! If you would like to sign up please email Kristy Reine. Please include your name and your child's name.
For more information about BARK, please click the links below.
MBS Letter to Parents about BARK.
BARK Parent Portal - FAQs
From Bark for Schools Weekly Bulletin (April 21, 2023)
Mental Health Apps
https://www.bark.us/blog/mental-health-apps/
From Bark for Schools Weekly Bulletin (January 13, 2023)
Social Media and Online Privacy
Teens are sharing more about themselves online than ever before, including sensitive personal information.
So how can we get kids more interested in protecting their privacy online?
Check out our
blog post
for conversation starters that can be used in both the classroom and at home.
From Bark for Schools Weekly Bulletin (June 10, 2022)
"The Bark team created a video to show students just how easy it is for an online predator to create a fake social media account and pretend to be a child.
We've even included discussion questions to help parents continue the conversation at home.
Check out the free video and guides
here
.
"
From Bark for Schools Weekly Bulletin (May 6, 2022)
Check out Bark's
Tech Bytes
video series — helpful and engaging one-minute videos that give parents tips on everything from YouTube to Google Docs.
From Bark for Schools Weekly Bulletin (Oct.
29, 2021)
Checkout the Childhood 2.0
Handbook for Parents
.
In it, you'll find recommended actions that families can take if they suspect their child needs help, along with a list of resources and helpful prompts for starting those tough conversations.

---
Helpful Links for Parents
ConnectSafely is a Silicon Valley, Calif.-based nonprofit organization dedicated to educating people about online safety, privacy, security and digital wellness. Our resources include research-based safety tips, parents' guidebooks, advice, news and commentary on all aspects of tech use and policy. We offer in-depth guides and "quick-guides" for parents, educators, youth and policymakers along with resources for seniors and other adults. We also produce the twice-weekly ConnectSafely Report for CBS News Radio along with webcasts, podcasts and special events.
---
Technical Help

Issues Viewing Webpages?
We've had a handful of calls recently where parents are having trouble viewing certain webpages, are unable to view a MBS Google link, are unable to upload documents in FACTS, etc.

The majority of the time, the user's operating system or browser is outdated.

Per Google (ITDC) "Operating system updates provide fixes to possible bugs and security holes, along with cleaning up outdated software that may slow down your device. Ensure that your computer, mobile phone, or tablet is using the latest version of its OS to protect your devices and data from cybersecurity issues."

---
ExxonMobil Volunteer Grant
ExxonMobil employees, retirees, and their families who volunteer at Most Blessed Sacrament School can complete the online Individual Volunteer Involvement Program form and submit twenty hours for a $500 grant for MBS, for a total of four grants per year and $2,000. The ExxonMobil employee ID number and password are required to sign in here.
Volunteer work through MBS Church is not allowed. If you have any questions regarding what is acceptable, please visit the Program Guidelines and FAQ under the Individual Volunteer Involvement Program or contact ExxonMobil Matching Programs at (877) 807-0204. MBS Contact Person for ExxonMobil Grants: Kristy Reine, kreine@mbsbr.org.​​​​​​​
​​​​​​​