Technology
ClassLink Single Sign-On for Education (replaces Password Passports)
Parents and students will find ClassLink very easy to use and students will only need to remember their Google login and password!

Signing in to ClassLink
my.classlink.com/mbsbr
Sign in with Google
Student signs in using MBS email (firstlast@mbsbr.org) and password.
More information, including online videos for students, is located in the student's account through the "ClassLink Academy Students" app. The ClassLink Quick Guide is also a great reference for students logging in for the first time.

Tips for using ClassLink
The ClassLink Chrome extension needs to be installed on non-school devices. This extension works with ClassLink to automatically fill in the username and password for each textbook/URL. "ClassLink – making magic happen" appears – this is the extension working in the background. Please wait for the extension to complete (about 5 seconds) then the app will open.

The ClassLink extension does not work on iPhones.

If using a Windows pc at home, the Chrome browser is preferred.

Video - Installing the ClassLink extension at home

.

If using a Mac, please install the ClassLink extension in Safari/Firefox when prompted. Under Safari, Preferences, click the Extensions tab and check "ClassLink LaunchPad Extension". When prompted, click "Turn on" extension.

Do not type in a username or password for textbooks/URLs. If you are being prompted for a password or have any issues, please send an email to

Kristy Reine

.
Known Issues
Resolved Issues
Sept. 20 - Middle School Houghton McDougal Online textbooks (Literature, Grades 6-8) are now available.

Sept. 13 - Middle School HMH/Ed textbooks (Social Studies, Grades 6-7) are now available.
Savvas Realize Instructions
MBS teachers have their Savvas Realize textbook(s) linked to their Google Classroom(s)/student accounts, and are available for students to view through ClassLink. If a student receives the "Sorry...You don't have any programs in Realize", please email the teacher asking him/her to link their Savvas account to Google Classroom. Afterwards, the student should follow the steps below to link their account.
From the ClassLink Textbook folder, click Savvas.

A box labeled "Google Classroom" will pop up - click "Link Accounts".

Choose an account to continue to Savvas Realize - click the student's name and MBS email address.

Savvas Realize wants to access your Google Account - scroll to the bottom and click "Allow".

Savvas Realize page - pick a profile icon then click "Let's Go".
The page will reload with the textbook on the right, ready to use. The student can also access the textbook through his/her Google Classroom, under the Classwork tab.
FACTS Parent Alert Texts
Parent Alert text messages will come from number 223-83. If you're not receiving text messages from MBS:
Check your FACTS account to make sure your cell number is listed correctly in the system, or email Kristy Reine. Please delete any duplicates listed, ex: if you only have a cell number, please do not list it under every number (home, cell, and work).
Check to make sure the number is not blocked on your phone.
Parents and staff should also register their number by texting START to 22383, which ensures they receive texts from MBS.
FACTS Parent Alert Emails (@myschoolcast.com) Going to Spam?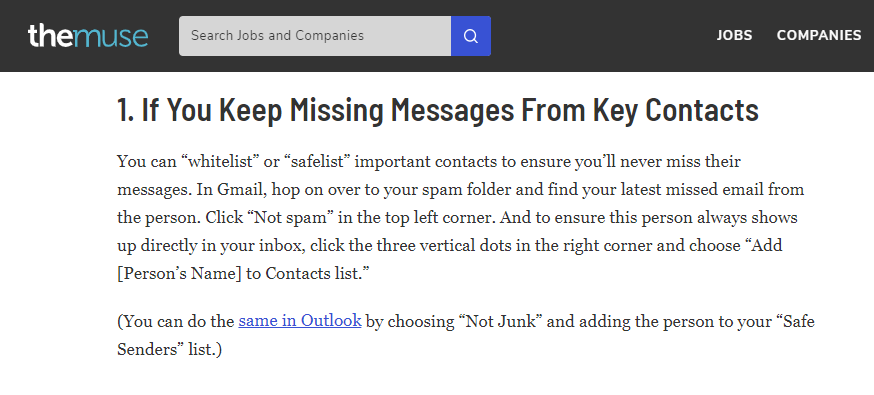 Facts about FACTS
This sheet covers information on how to navigate FACTS, see student's classes, update demographic information, etc.
BARK
Thanks to MBS for providing BARK free of charge to our families! BARK monitors MBS student Google accounts in Grades PK-8 and will alert Technology & Administration if a student receives/sends/saves content that deals with cyberbullying, sexual content, violence, suicide, etc. BARK sends weekly updates to parents that provides latest information on technology including new apps and trends. There is also a paid subscription that will monitor their MBS Google account plus texting, social media apps, etc. As a parent you can also receive these alerts! If you would like to sign up please email Kristy Reine. Please include your name and your child's name.
For more information about BARK, please click the links below.


MBS Letter to Parents about BARK.




BARK Parent Portal - FAQs
From Bark's Weekly Bulletin (Oct. 29, 2021)
Checkout the Childhood 2.0
Handbook for Parents
. In it, you'll find recommended actions that families can take if they suspect their child needs help, along with a list of resources and helpful prompts for starting those tough conversations.
Issues Viewing Webpages?
We've had a handful of calls recently where parents are having trouble viewing certain webpages, are unable to view a MBS Google link, are unable to upload documents in FACTS, etc.

The majority of the time, the user's operating system or browser is outdated.

Per Google (ITDC) "Operating system updates provide fixes to possible bugs and security holes, along with cleaning up outdated software that may slow down your device. Ensure that your computer, mobile phone, or tablet is using the latest version of its OS to protect your devices and data from cybersecurity issues."

(Before upgrading your macOS to the next version (ex: Big Sur to Monterey), do your research to see if those who have already updated are having significant issues, and if those bugs have been fixed.)